Koko & Karma - Pineapple, Coconut water with added Vitamin C 12 Pack Case of 16.9oz cans

FAST SHIPPING BY AMAZON FULFILMENT

Vitamin Infused Boost

100% of Your Daily Dietary Requirements of Vit C

Packed with Potassium and Magnesium
Our most popular post work out (and let's face it - post night out) vitamin infused Boost is back in stock only now Boost comes with a dash of pineapple juice, making her sweeter than ever.
Boost has 100% of your daily dietary requirements of Vitamin C, is packed with potassium and magnesium and is so refreshing you will enjoy every single drop!
Vitamin C is essential to maintain collagen production and retention, as well as essential for immune health, what better way to boost your day!
12 x 500ml (16.9oz) Cans 
Ingredients: Coconut Water, Pineapple Juice and added Ascorbic Acid (Vitamin C)
(Show More)
Coconut water is the ultimate, low calorie hydration partner. Packed with electrolytes, magnesium and potassium (even more than a banana) - coconut water is an all natural, low sugar drink that is refreshing and delicious.
98% Coconut water, Pineapple Juice, Ascorbic Acid (Vitamin C)
A full daily dose of Vitamin C included in every serve. Serving suggestion 1 can per day. Ideally consumed with our Collagen, the vitamin C helps boost and restore collagen in the body.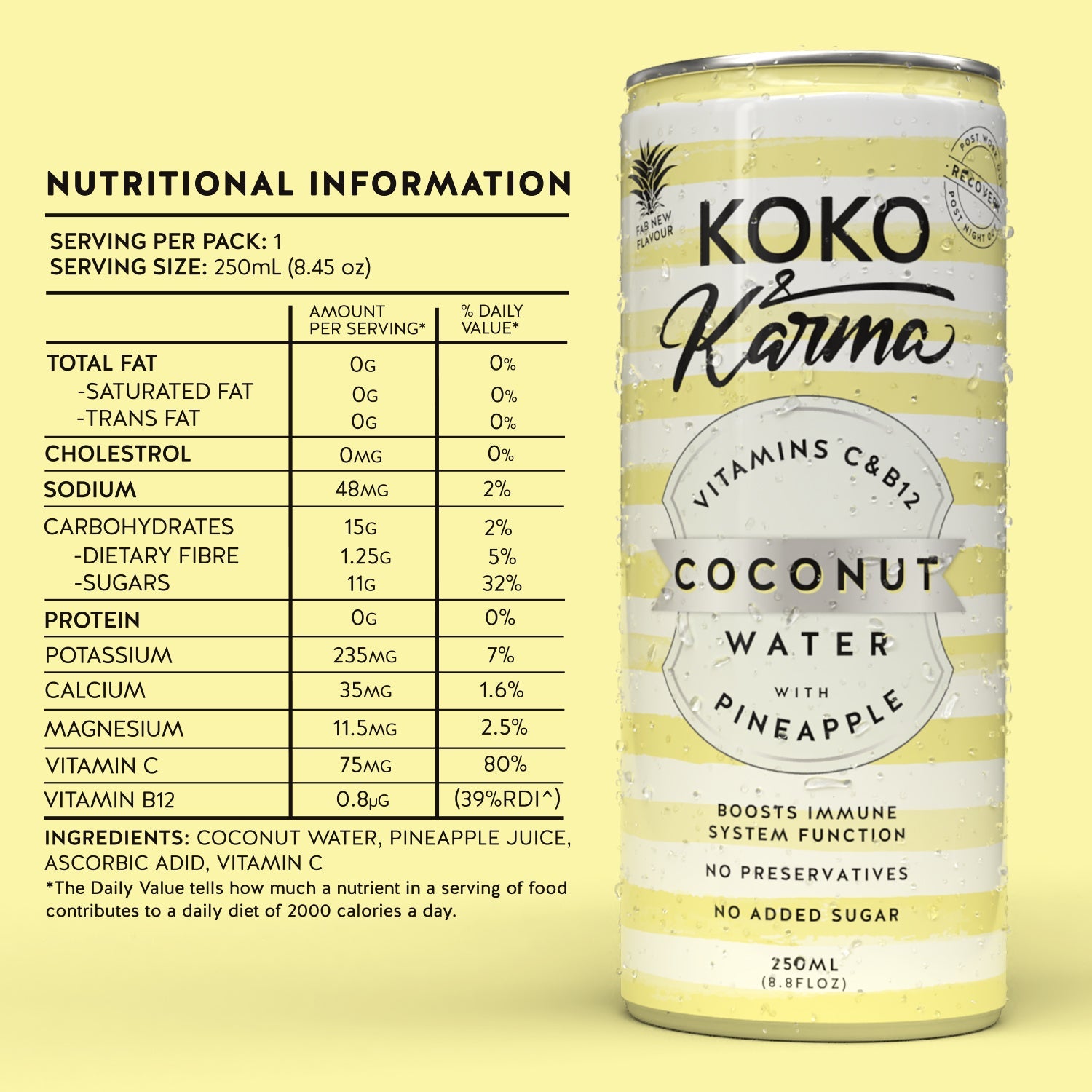 We do not use plantations who use pesticides. All crops are therefore grown organically. We do not add sweeteners, natural or otherwise to our coconut water.