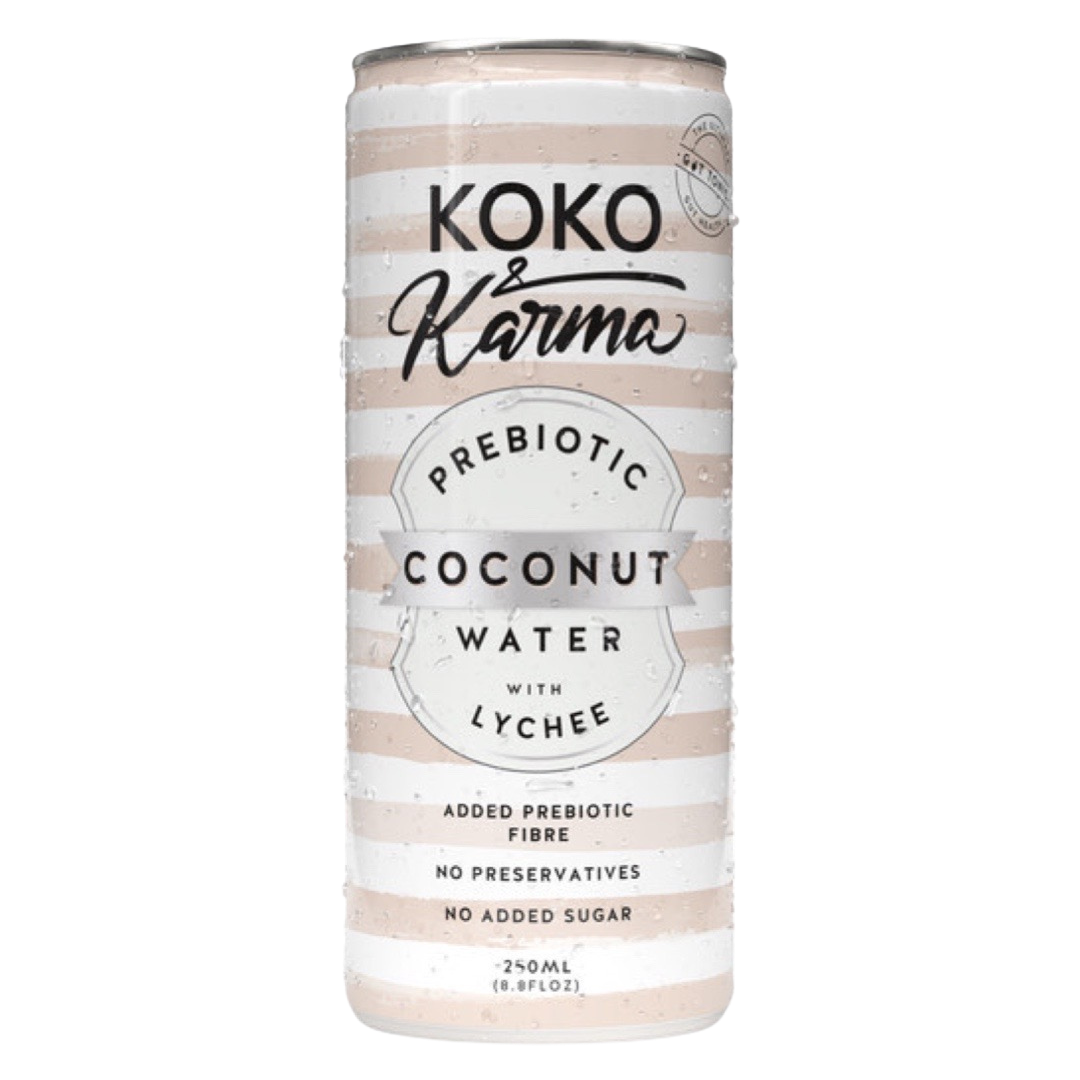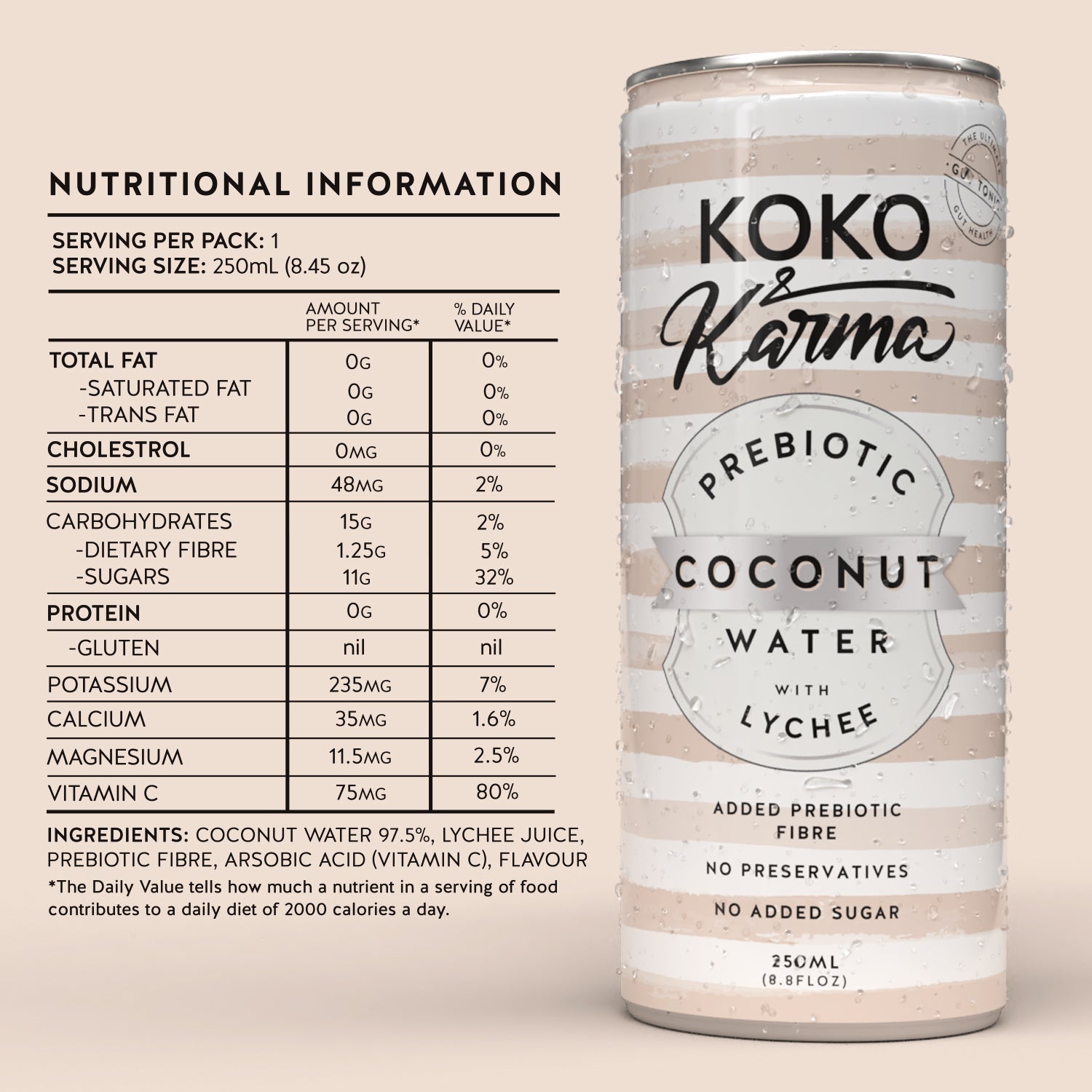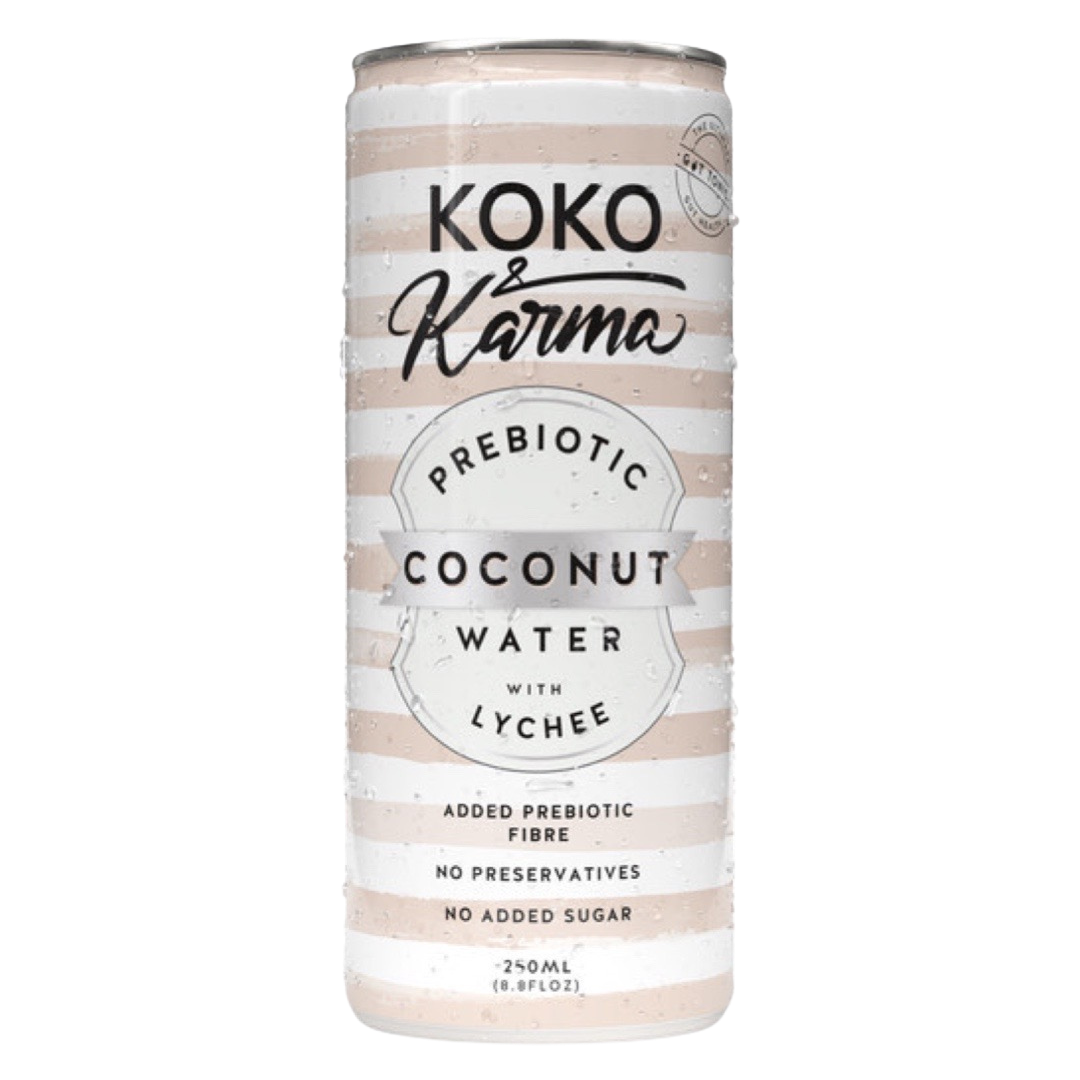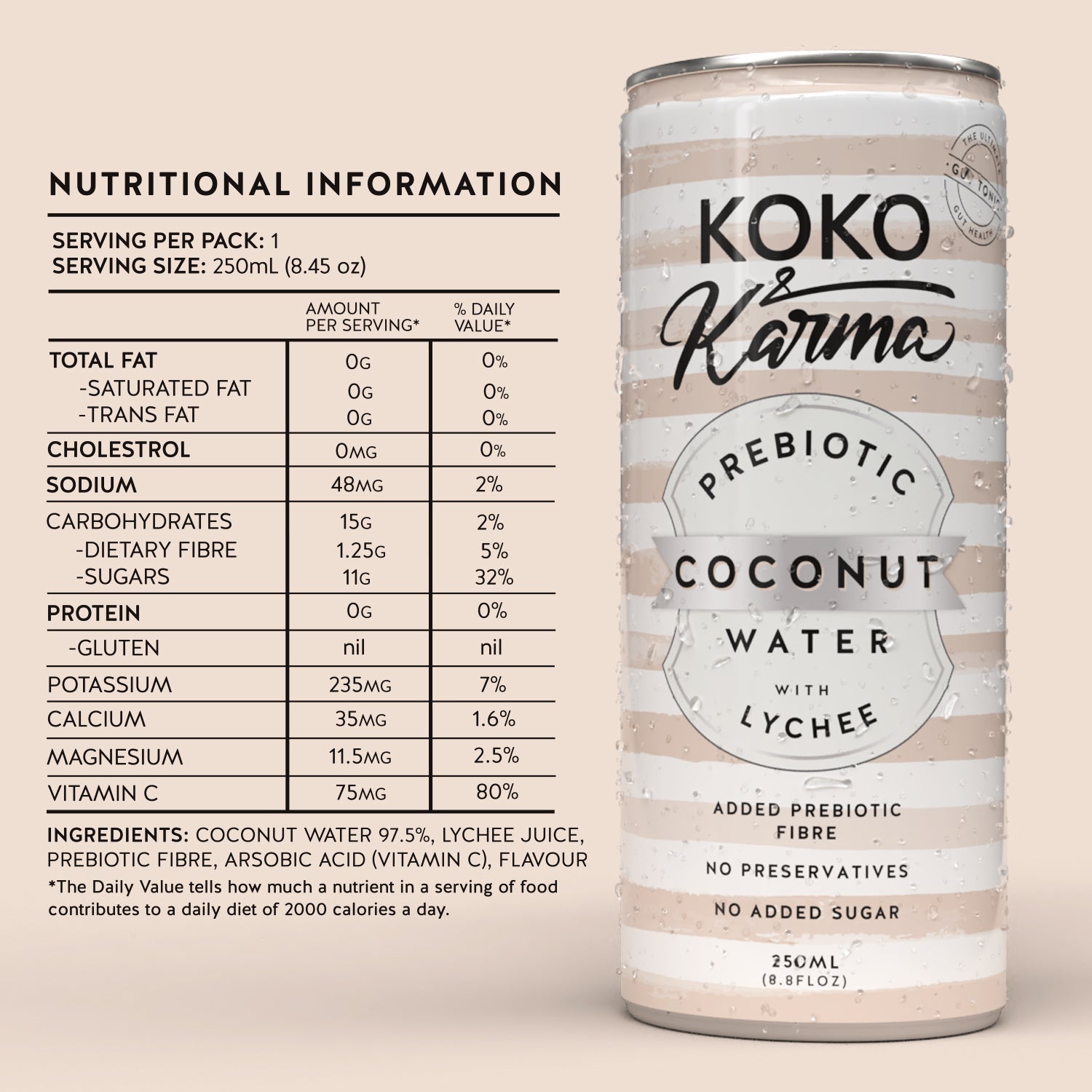 Koko & Karma Prebiotic Lychee Coconut Water 250 ml - 8.45oz cans 12 Pack per case

FAST SHIPPING BY AMAZON FULFILMENT

Fortified with Prebiotics

100% Natural Ingredients

Made with Ethically Sources Coconuts
Support your mind and gut with our Prebiotic Gut Health Lychee flavoured coconut water, fortified with prebiotics inulin and FOS.

Our smooth gut tonic gets to work enhancing your digestion and metabolism, whilst you enjoy a flavorful coconut water with 100% natural ingredients and no added sugar.
Koko & Karma's coconuts are sourced from an ethical supply chain, and packaged in planet-friendly cans. Suitable for vegans.
12 x 250ml (8.45oz) cans per case. 
Ingredients: Coconut water, Lychee juice, prebiotics (Inulin & FOS) 
(Show More)
Coconut water is the ultimate, low calorie hydration partner. Packed with electrolytes, magnesium and potassium (even more than a banana) - coconut water is an all natural, low sugar drink that is refreshing and delicious.
98% coconut water, Lychee juice, Inulin & FOS Prebiotic Powder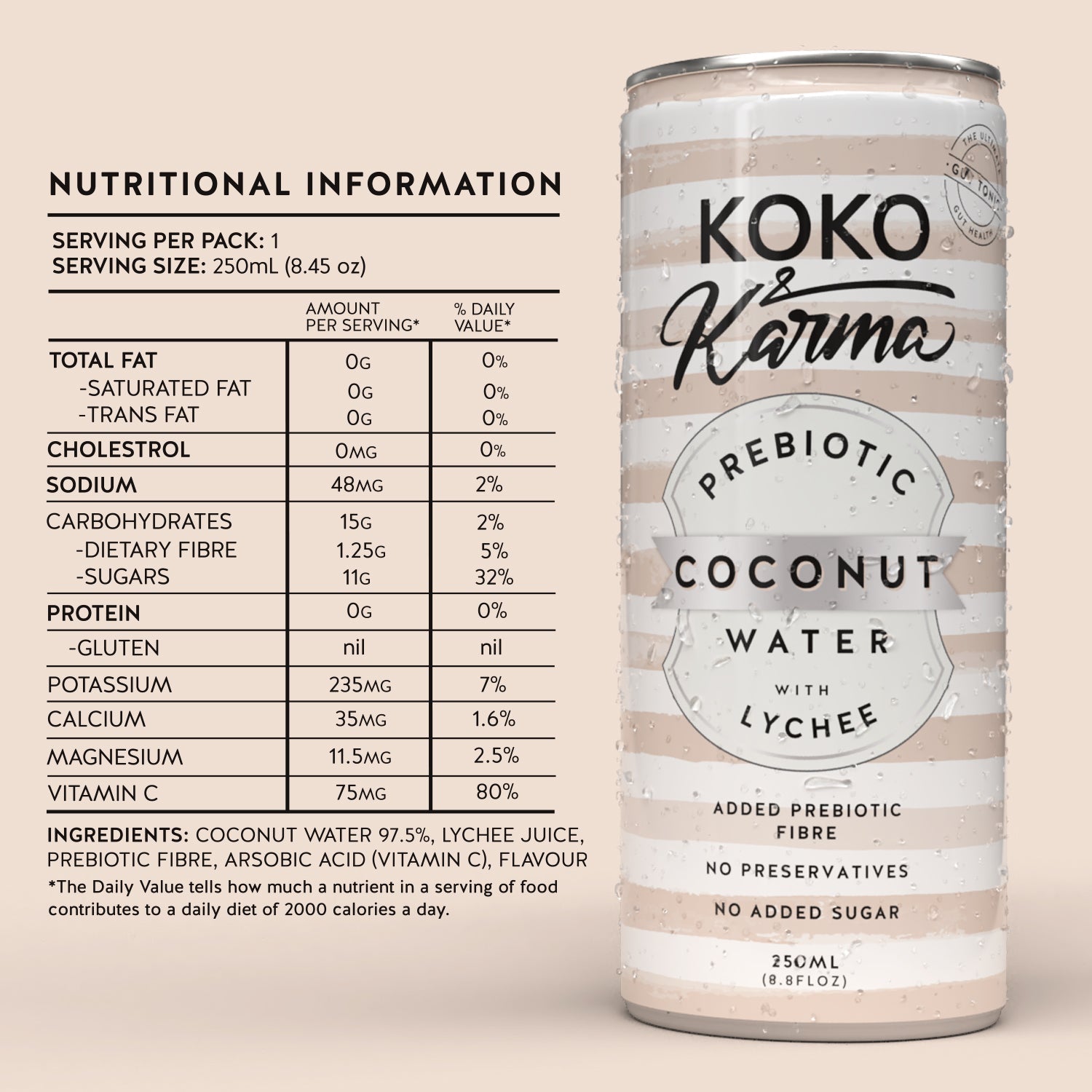 We do not use plantations who use pesticides. All crops are therefore grown organically. We do not add any other ingredients to the coconut water, this includes processing agents, preservatives or additives. We do not add sweeteners, natural or otherwise to our coconut water. Our collagen is sourced from a verified, patented provider Verisol where quality is guaranteed.