Koko & Karma Pure Coconut Water - No added Sugar, 12 pack case 8.45oz cans

FAST SHIPPING BY AMAZON FULFILMENT

100% Coconut Water

Refreshingly Sweet and Nutty in Taste

No Added Sugar
Put your feet up and let us crack open the coconuts with Koko & Karma's Pure Single Origin 100% coconut water, delivering the very best of that refreshingly sweet and nutty taste in a planet-friendly can.
Naturally full of potassium, with no added sugar, and five key electrolytes, our Pure Single Origin is the ultimate on-the-go hydration boost.
All our coconuts and ethically hand-harvested, putting people and the planet first. Our pure coconut water is canned at the source, never from concentrate. Suitable for vegans.
12 x 250ml (8.45oz) cans per case. 
Ingredients: 100% Coconut water 

(Show More)
Coconut water is the ultimate, low calorie hydration partner. Packed with electrolytes, magnesium and potassium (even more than a banana) - coconut water is an all natural, low sugar drink that is refreshing and delicious.
Rich in magnesium and potassium, coconut water is natures best all natural hydration.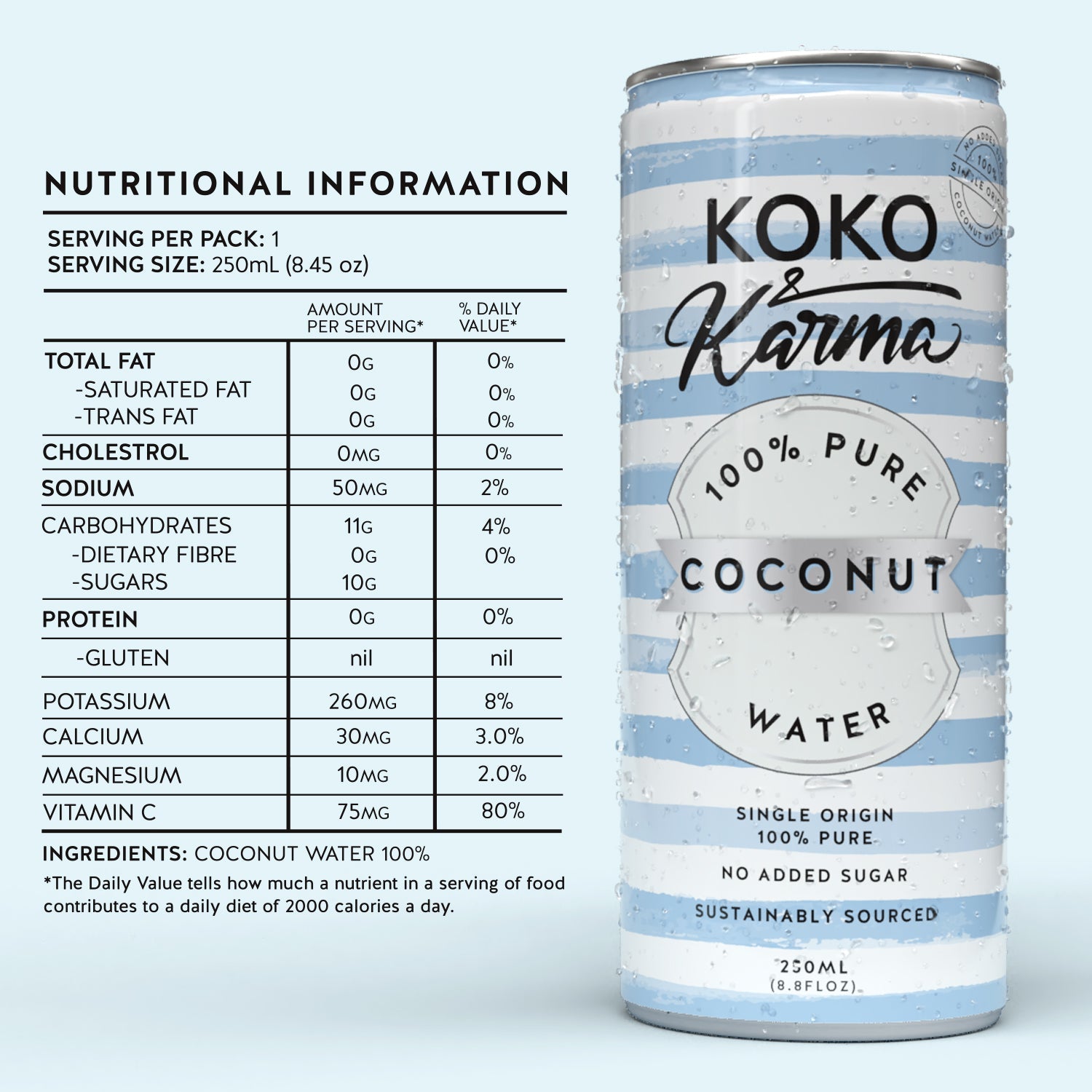 We do not use plantations who use pesticides. All crops are therefore grown organically. We do not add any other ingredients to the coconut water, this includes processing agents, preservatives or additives. We do not add sweeteners, natural or otherwise to our coconut water.